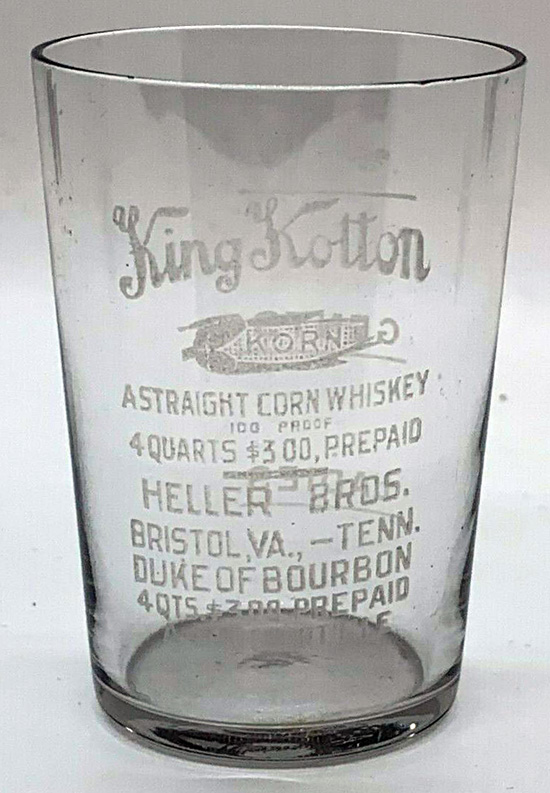 Here's one that we haven't seen on eBay before, although it is in the database, the listing courtesy of the late Bob Mraz.
Not the fanciest of pre-pro glasses, but the King Kotton Korn (abbreviated "KKK"; was this intentional, I wonder?) brand name was owned Heller & Co., who were based in Bristol, VA. right across the state line from Bristol. TN and who had branches throughout the Southern States.
The VA/TN connection to this glass guaranteed that the final bid price was going to be high given the number of collectors interested in pre-pro collectibles from these two States, but even I was surprised by the auction outcome. The glass was listed for sale by tpe_asl and was sniped in the final seconds with a final bid price of $277.72.