For those of you not yet acquainted with Glassworks auctions, you may want to bookmark their webpage because they occasionally have pre-pro shots nestled amongst their collections of bottles, jugs, and other pre-pro memorabilia. Their latest 'End of Winter' Potpourri Auction #129 features two lots of interest – #228 and #229. Both include 7 different bitters glasses, both with an opening bid of $120.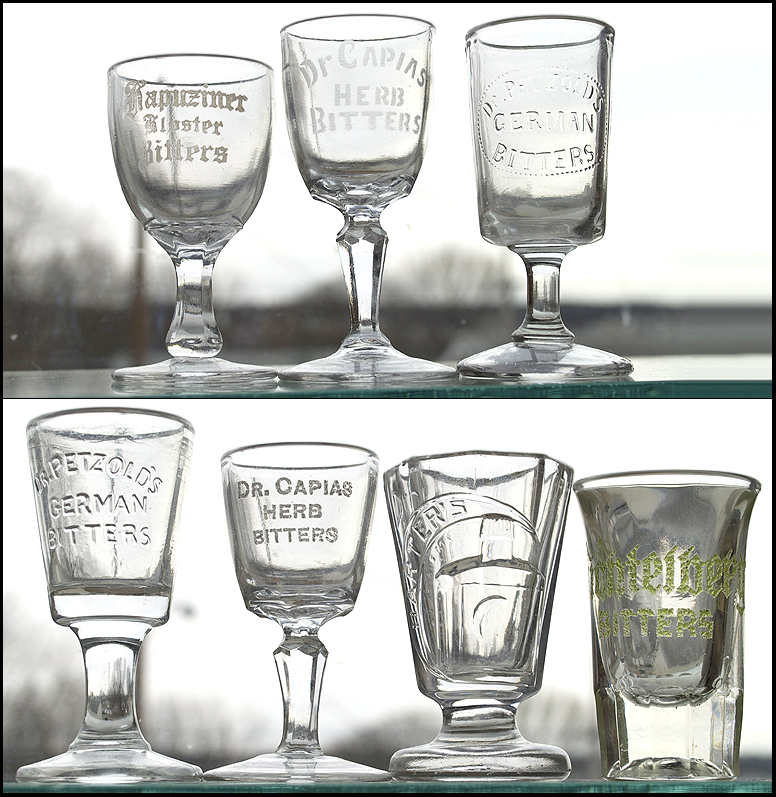 Lot #228 includes 6 pre-pro stemmed bitters glasses and a pebble-green beaded label glass of indeterminate origin. All of these glasses are familiar from eBay, although some are more common than others. A solid bitters starter group nonetheless.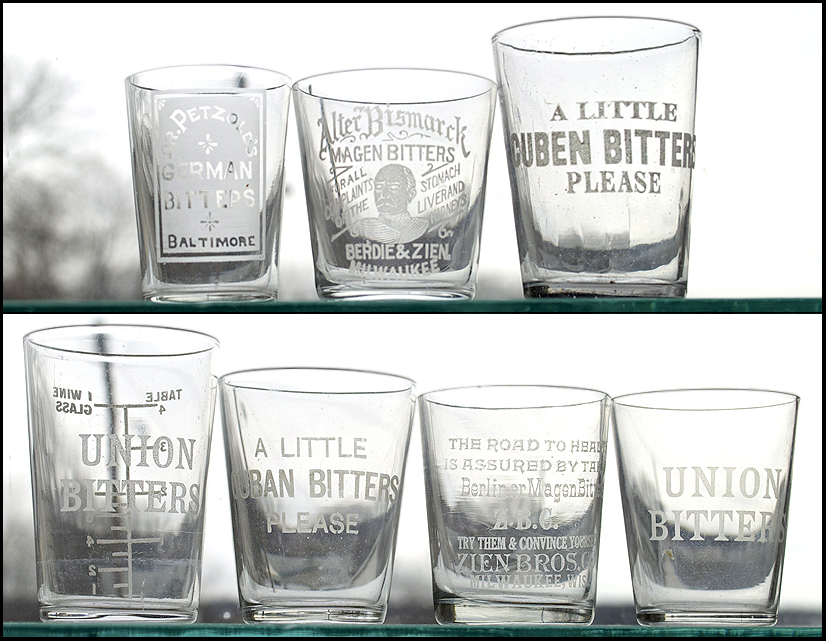 Lot #229 should set the blood thrumming in any dyed-in-the-wool pre-pro collector's veins. The Dr P. at top left is a Truog glass. The Alter Bismark is a pre-pro classic picture glass – this alone is worth the opening bid. The others are just gravy.
Note, however, that Glassworks auctions charges a 20% bidder premium that have to be factored into the final bid price. Their shipping prices tend to be premium also.
If you only need only one of these glasses, no fear, there's a good chance the two lots will be picked up by resellers, broken up, and end up as buy-it-nows on eBay (e.g., follow seller id "diggerdaveb").